SOFTSMITHS provides full online presence solution from domain registration to websites development, hosting and maintenance.
Websites Development
We creates exciting online experience tailoring them to best of your advantage. We have all the expertise & skills to develop websites of any kind. Simple pages to the state of the art dynamic sites. Sites with back end database, online shopping malls and graphically rich sites.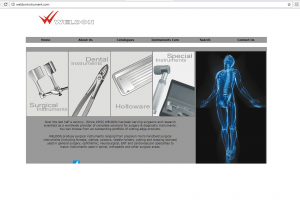 We use latest development tools like Macromedia Dream Weaver, Macromedia Flash, HTML coding, Word Press, JAVA and Visual Basic with asp scripting for web weaving. You can have a look at our work.
Domain Registration
We offer all kind of top level (TLD) and regional domain registration services at the lowest price available on the net to our clients.
Websites Hosting
SOFTSMITHS setup its own hosting web server in 1998 to provide full online presence solution. Web server is maintained in USA and is connected to multiple high bandwidth internet backbones, hence providing our customers with 99.9% up time and data transfer at exceptional speed.
Our own web server is a key to immediate and premium quality custom hosting services to our clients.